The Yale Club of the Netherlands welcomes all those in the Netherlands with a connection to Yale. We hold semi-regular social events as well as participating in annual Yale Events such as Feb Club Emeritus and the Yale Day of Service, and we may hold other events in the future. We are also a member of the Ivy Circle, a community of Dutch alumni clubs of top North American universities, which regularly holds events open to all member clubs.
To keep up to date with events there are a few options. All Yale and Ivy Circle events are listed on the Calendar – you can subscribe to the calendar using Google or your own calendar application. You can also subscribe (or unsubscribe) to posts from the Yale Club on the Subscribe page – the frequency of emails is usually only one or two per month. You can also tell us who you are by signing up as a member, which, for now, is free, but helps us to keep our database up to date.
If you have any questions or suggestions, please do email us. We look forward to seeing you soon.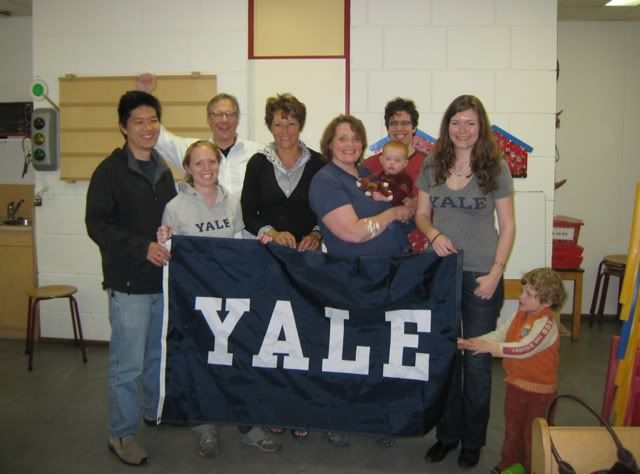 Members of the Yale Club of the Netherlands (and family members), participating in the 2011 Yale Day of Service